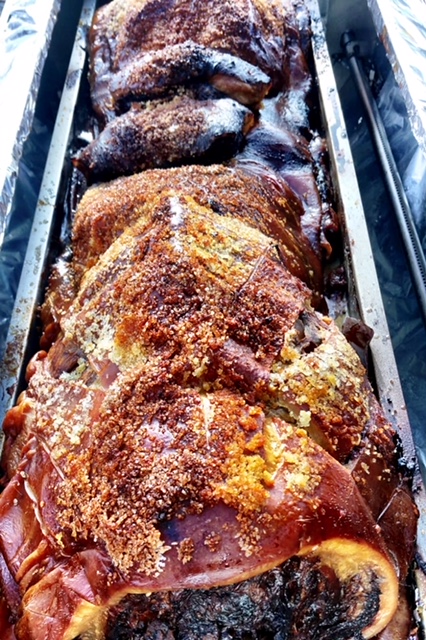 The Hog Roast Bognor Regis team were recently hired for a corporate event by a local client. The event was held at the location of the company, Solartron Metrology Limited, in West Sussex. The event was organised by Denyse who works at the firm. It was a lunch time service organised for the company's staff to enjoy a lovely Hog Roast.
Denyse selected the Hog Roast Bognor Regis team's Menu Three from the selection of menus offered for corporate events. The team's Hog Roast was to serve 125 people in a short space of time so it was crucial that the team got all of the food out on time so that everyone has time to eat during their lunch break. The classic slow roasted hog was cooked in the team's Hog Master Machines to ensure that the crackling was crispy and the meat was served with apple sauce and homemade stuffing. The roasted hog which was displayed beautifully along the buffet and alongside it a vegetarian option was served with included grilled vegetable skewers. The side dishes served included a seasonal mixed salad, crispy Thai salad, homemade gourmet coleslaw and jacket potato wedges as well as a variety of dips and sauces. The buffet was a great change to the staff's normal lunch time meals.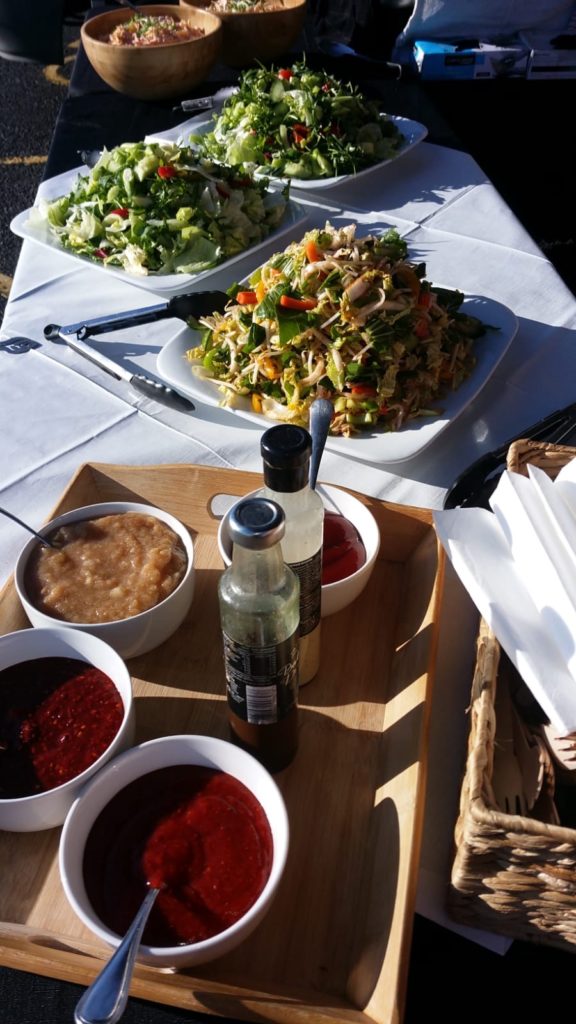 The Hog Roast Bognor Regis team was led by it's Head Chef, Paul, who did a fantastic job of ensuring that all of the meat was cooked to perfection and the skewers were lightly grilled. The food was served on time between 12pm and 1:30pm and all of the company's staff appeared to really enjoy the food. The buffet was laid out on tables that the team brought along with them and neat tablecloths to suit the slightly more formal atmosphere created at a corporate event. To the delight of the staff, the food was served on site in the company's car park and all of the buffet was also cooked and prepared fresh using the company's equipment on site. The team received lots of compliments on the food and many of the staff returned for second portions once they had tasted the fantastic food.