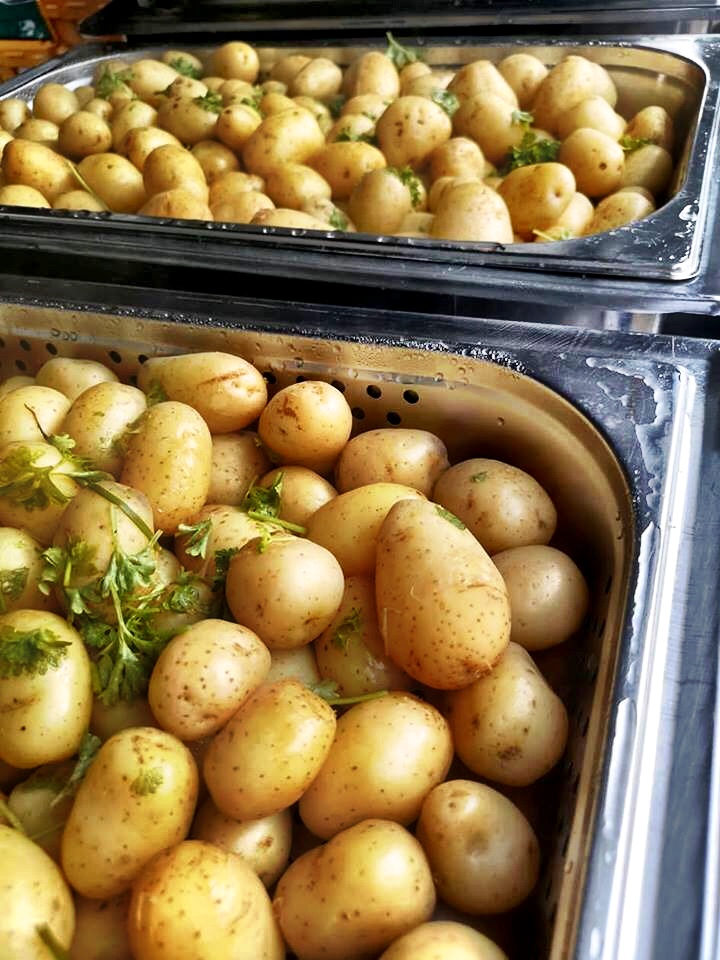 Our dedicated professionals at Hog Roast Hayward's Heath work their magic to create wonderful, fresh food out of high-quality, local ingredients each and every time and we can do so for your next party or event too. We've spent many years perfecting the art of the hog roast, and we also cook a mean spit roast too, including turkey, chicken, lamb and beef, but what you may not know is that we've also spent a long time making sure to provide additional and alternative options to suit the personal tastes and dietary needs of our customers and their guests.
When Andrea contacted us about catering her wedding anniversary party at home with friends and family members, she knew that one of our famous hog roasts should be the main attraction for most of the guests but she also needed a vegetarian option for one of her daughters. While we have lots of vegetarian options available, Andrea decided that her daughter would love our veggie skewers, which are grilled halloumi and vegetable chunks, served with pitta bread and a tasty dip. The rest of the party guests would enjoy a hot meal of freshly-roasted pork, new potatoes, a medley of vegetables, crackling, apple sauce, stuffing and onion gravy – a feast fit for a king.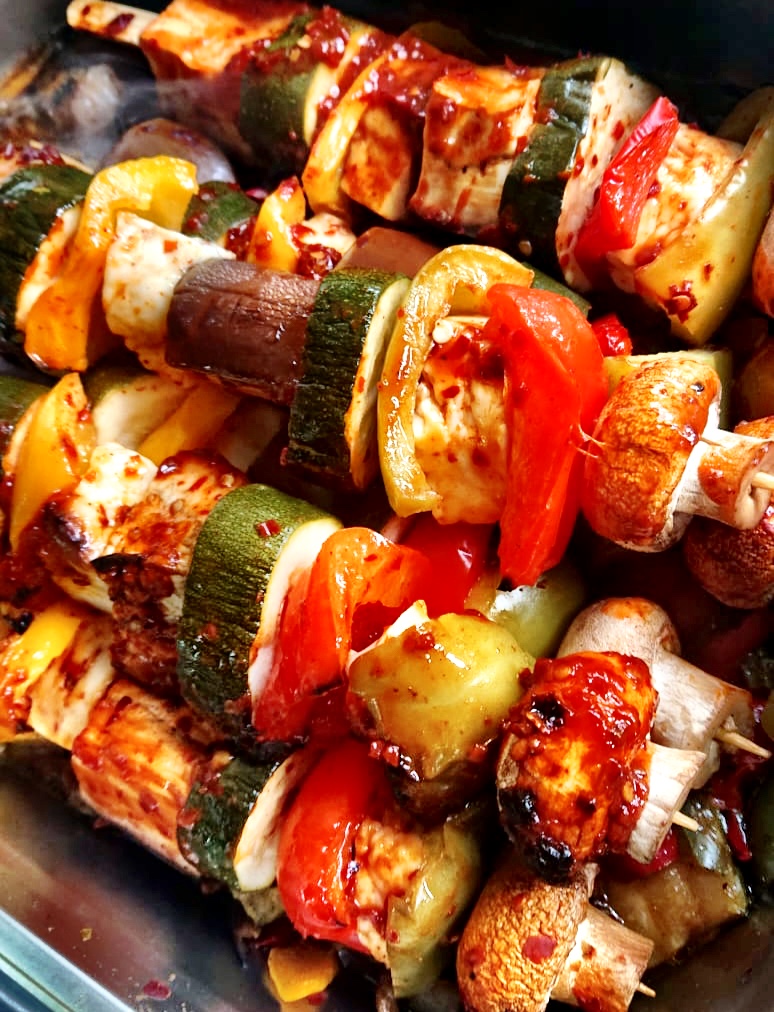 On the afternoon of the party, Hog Roast Hayward's Heath arrived at Andrea and Lee's home and set up our equipment in the back garden. We would be serving the food several hours later but a hog takes a few hours to roast to perfection, so we got on with preparing the meat and then turned the hog roast machine on, set it to a low temperature and the beast cooked away slowly but surely.
Some hours later and our Hog Roast Hayward's Heath got busy preparing and cooking the accompanying food of local new potatoes with herbs, as well as fresh vegetables of carrots, parsnips, and green beans, and the veggie skewers too. By the time all the guests had arrived, we had a lavish dinner prepared for everyone, and once Andrea and Lee were ready for us to serve, their guests began to queue up.