Recently, Abbie hired Hog Roast Grinstead team to her celebrate receiving a place at Oxford University. She had been going through the application process for months and the news was a great relief as Oxford was her first choice university. Her parents were delighted with the news and were extremely proud so they invited all of her family to their house to celebrate the great news.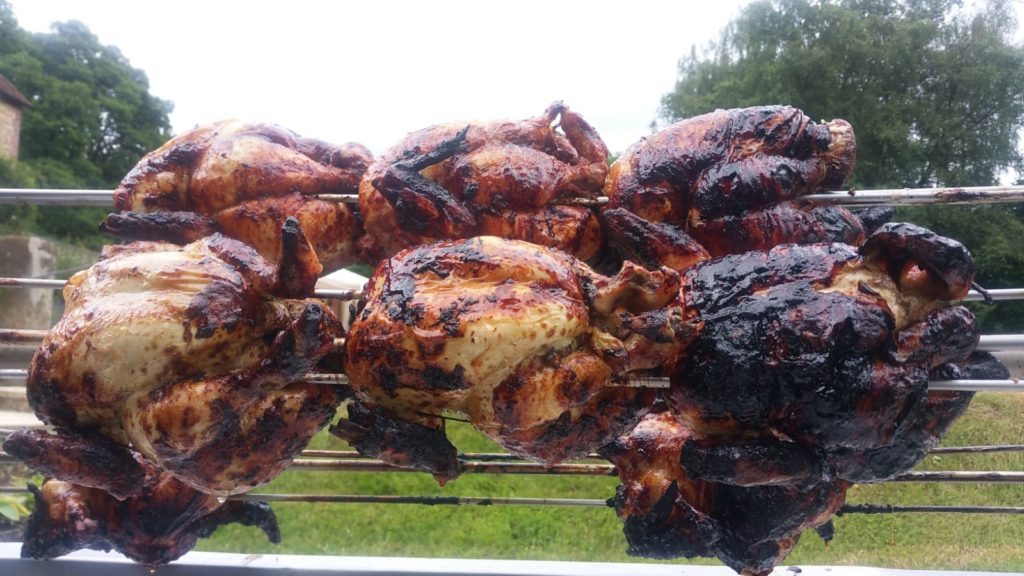 Abbie chose the Hog Roast Grinstead team's Private Party Menu 4 which offered a great selection of the team's classic hog roast. The main meal for the buffet was local free range whole roasted chickens served with chipolata sausages, stuffing and homemade onion gravy. The main meat was served with seasonal vegetables, jacket potatoes and fresh bread rolls and wraps so the buffet meat could be served in casual bread rolls. In addition, the team's classic homemade vegetarian option was served on the buffet which consisted of grilled vegetable and halloumi wraps with tzatziki sauce. This menu came with a Head Chef to oversee the cooking of all of the food which was prepared and cooked fresh onsite by the Hog Roast Grinstead team's professional equipment. In addition, catering assistants and waiting staff remain on hand to carve the meat and to help serve it out to all of the guests. In addition, the team discreetly clear away their equipment and take any rubbish with them offsite to dispose of. This menu also comes with a tablecloth, real crockery and napkins to give the buffet a more luxurious feel.
  Abbie and her family were really happy with the food and were very pleased with the buffet. The team helped to great a fantastic atmosphere and the guests really enjoyed the afternoon. The Hog Roast Grinstead team worked really hard to deliver a smooth service and cooked all of the buffet food to perfection. To ensure that the Hog Roast is perfect every time, the team use quality ingredients that have been locally sourced. The party was a great way to celebrate Abbie's achievement of gaining her university place and she was really excited to begin her new journey as a student.